Interpub Bars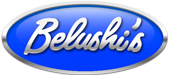 During the day Belushi's attracts businessmen and travellers alike with its relaxed atmosphere, large sports screens and the choice of popular rock n pop tracks. At night our local bar is transformed into more of a nightclub with a massive dancefloor and DJs. This is a fantastic place for students, backpackers and anyone who wants to party.
Find a great Belushi's Bar in the following locations:
Amsterdam
Right in the heart of central Amsterdam is where you will find the only Belushi's Bar in Holland. The bar is a stone's throw away from Dam Square and rides the outskirts of the Red Light District. You're never far from the action with St Christopher's. For more info about our Amsterdam Belushis click here.







Berlin
This is one of the newest additions to the Belushi's party chain and once again we've outdone ourselves to bring you the best location, the lowest prices and the most modern Belushi's look. If you're shopping around for better bars in Berlin give up now because you're not going to find one.We've got a sound system that'll tickle your eardrums and a menu that'll add a few local flavours to your taste buds. This bar is what Belushi's stands for. For more info about our Berlin Belushi's Bar
click here
.
Camden
This Belushi's is only minutes away from the trendy Camden Market, the infamous Koko's and the picturesque Regents Park. The bar is a colossal part of Camden's night life and a growing focus for up and coming Indie rockers. For more info about our Camden Belushis click here.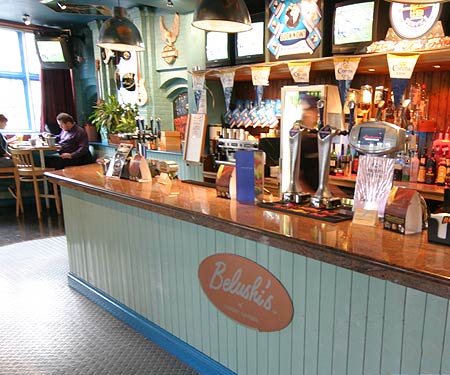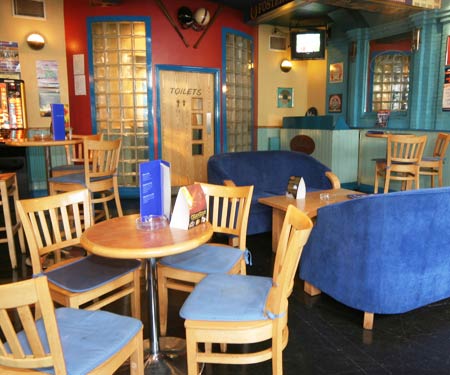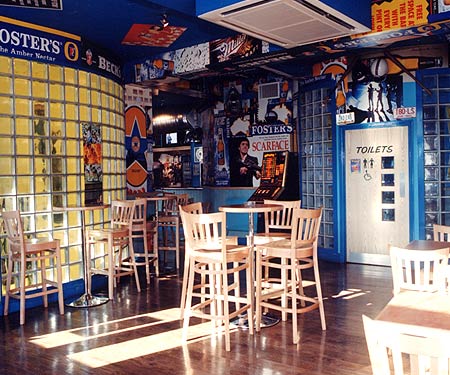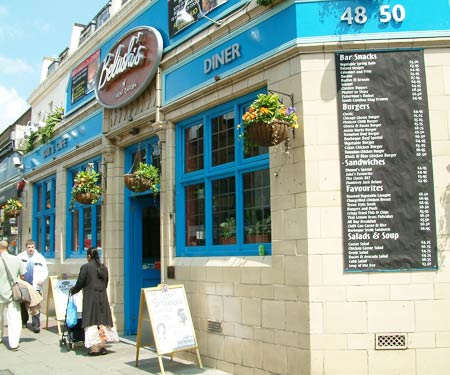 Covent Garden
Slap bang in the middle of thriving Covent Garden the original Belushi's is a mecca for the fun loving crowd of central London. A night out here is a guaranteed fantastic time with the right combination of new music, hot food, cheap drink deals and fun, sexy people. For more info about our Covent Garden Belushis click here.





Edinburgh
With Edinburgh fast becoming one of the party capitals of Europe, we are ideally located in the heart of the city and only minutes away from everything you could want to see or do in this lively town - nightclubs, concerts, festivals and a few thousand of years of history! For more info about our Edinburgh Belushis click here.







Hammersmith
Join the fresh faced crowd at the BRAND NEW Belushi's Bar. Shove the expensive drinks where the sun don't shine and kick back at our budget friendly bar. We set up shop in this transport hub for a reason – three tube lines and countless buses to get you here and home again. For more info about our Hammersmith Belushi's Bar
click here
.
London Bridge
Belushi's is the best place to PARTY hard in Southwark. There's always so much happening at this place you won't want to miss out on any of the action. All you need to feel a part of the Belushi's scene, is a strong sense of FUN! For more info about our London Bridge Belushi's Bar click here.




Newquay
A surfer's paradise in southern England, Belushi's Newquay is in a prime location sporting fantastic views out across the bay from our cliff top beer garden. We're offering up great deals on food and drink throughout the year. Allowing you to relax and watch the surf from our outdoor hot tub with a cocktail in hand. For more info about our Newquay Belushi's Bar click here.






Shepherds Bush
Everything you've come to expect from a Belushi's bar and more. Start off with a superb cocktail menu, fabulous food, and outstanding entertainment every night. Add to this a late licence so the party can go longer than ever before, the best Air Guitar competition known to man and you just can't ask for more. For more info about our Shepherds Bush Belushi's Bar click here.

The rest of the Interpub family
Within the Interpub family we also have a half dozen Traditional English pubs. A bar stool, a pint of ale, a plater of bangers n' mash and some football on the telly and you'll be living the British life. We've one traditional pub in Bath, the remainder are sprinkled throughout London. From the Original St. Christohper's Inn on London Bridge to friendly Greenwich. We've also got the Flying Horse and the Hercules Pillars in the City and our Country pub, the Stag in the far reaches of North-West London. Each with its own flavour, but all uniquely English.