Group

Within the Interpub family there exists 14 superb backpacker hostels, 4 budget hotels, 11 Belushi's bars and 6 traditionally English pubs. Our new project is Paris which is currently under construction.
From the big city excitement in Amsterdam, Berlin and London, to the romantic tranquility in Bruges and Greenwich, St Christopher's has something for everyone. Sun-worshippers will find their perfect place in Brighton or Newquay and culture vultures will adore our bases in Bath and Edinburgh.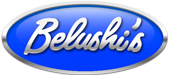 Our Belushi's bars have a little American style and lots of personality. By the light of day Belushi's resembles a sports bar with an international pub food menu and big screen TVs. However when the sun sets the party animals come out to play and the bars are taken over by DJs, drink specials and late night parties.
The St Christopher's Inns are our traditional English pubs. This name is shared by our backpacker hostels, throughout the United Kingdom and Europe.

Our corner of the hospitality sector cannot be confined to categories such as hotels, hostels, bars and restaurants. We recognise the need to have an element from each in what we do and that's why we developed our completely comprehensive Footsteps Training Programme. These ten steps are core components in developing a person from a team member, straight through to senior management. They also allow our staff to become the best, all round managers in the business.